Description Of Kizen Bodybuilding Beyond the Basics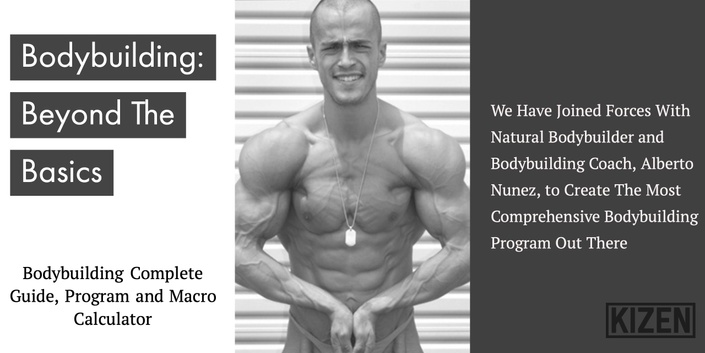 I don't know a single serious lifter who doesn't want to build more muscle. It doesn't matter if you consider yourself a bodybuilder or not. Most people get into lifting to look better. Sure we might also pick up other lifting pursuits (such as getting stronger) but at our core, we still want to look good. To look better you need to add more muscle to your frame. Muscle gives proportion and shape to the way your body looks.
There is NO way around it. If you want to look more aesthetic, you need to add more muscle. Armed with this goal in mind of building our best physique, we go into the gym. Several times per week, every week, for years. We sweat, we push ourselves and through this continous process, we begin to look better. Somewhere along the way however, the gains start to slow down. Our physique looks similar year after year. We push ourselves at the gym yet start to make almost no changes to our body.
So where do we go wrong? Have we reached our limit?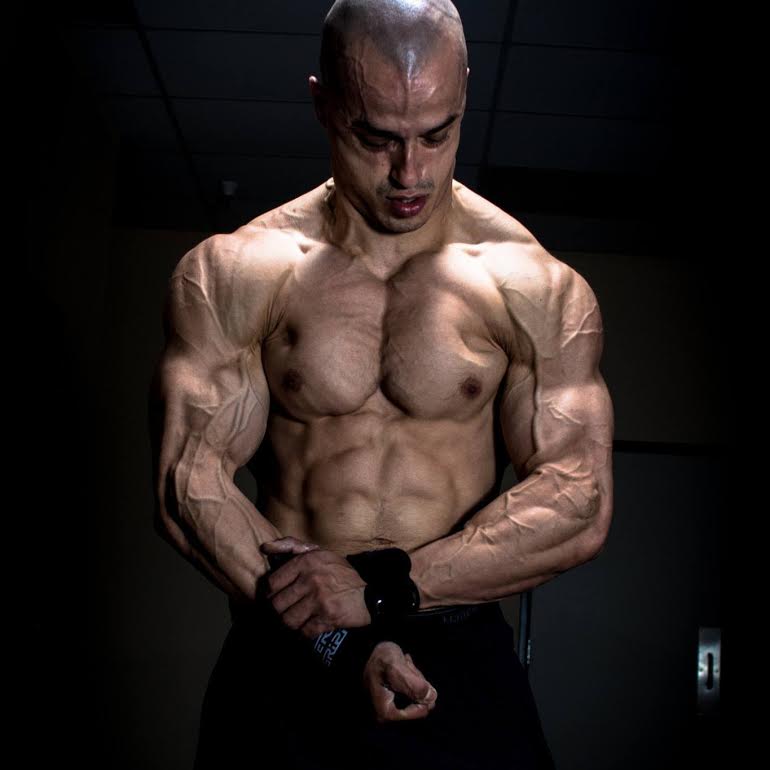 Nope.
The short answer is lack of good information available to us. The old recommendations found in bodybuilding magazines don't apply to natural lifters. What works for the really jacked guy at your gym (who might be taking something you aren't) probably won't work for you. Doing 3 sets of 10 on the bench press, week after week won't cut it past your newbie phase. So most of us make decent progress, hit that wall of not knowing where to go next and either stagnant or give up.
But it doesn't have to be that way.
What if there was a way to sort through all the bullshit? Put the science back into bodybuilding. Take a methodical, evidence based approach, with a health dose of practical experience and create a rock solid program? Something that would be easy to use, customizable and take your training to the next level?
Well guess what skippy, that's exactly what we have for you today.
We've joined forces with a man highly respected in the lifting community, Alberto Nunez, to create the most comprehensive bodybuilding program out there. Forget those tired old bodybuilding magazine routines. Let's talk about rep ranges, exercise variation, progression schemes, extensive exercise tutorials and more. Let's put the science (and results) back into bodybuilding. Let's explain everything thoroughly and clearly so you know EXACTLY what you need to do to get more results.
Our goal is to help you get to your goal. To build a more aesthetic, porportioned and muscular physique.
Our bodybuilding program is like no other out there. It is designed to work with everyone. You don't need amazing genetics; just the discipline to put in the work. Whether you are a strength athlete or just someone that wants to look better, building a respectable physique is a goal all of us share. If you are tired or not seeing the results you deserve, get our Bodybuilding Program. You won't be disappointed.
What You'll Learn In Kizen Bodybuilding Beyond the Basics?
Beyond the Basics Bodybuilding Program with Progression
Macro Calculator
Bodybuilding Complete Guide written by Alberto Nuñez
Completely Redone Video Library for Bodybuilding Movements All Done By Alberto Himself
More courses from the same author: Alberto Nuñez
Proof
---
DELIVERY POLICY:
When will I receive my course?
You will receive a link to download your course immediately or within 1 to 21 days. It depends on the product you buy, so please read the short description of the product carefully before making a purchase.
How is my course delivered?
We share courses through Google Drive, so once your order is complete, you'll receive an invitation to view the course in your email.
To avoid any delay in delivery, please provide an Gmail and enter your email address correctly in the Checkout Page.
In case you submit a wrong email address, please contact us to resend the course to the correct email.
How do I check status of my order?
Please log in to Skills Course account then go to Order Page. You will find all your orders includes number, date, status and total price.
If the status is Processing: Your course is being uploaded. Please be patient and wait for us to complete your order. If your order has multiple courses and one of them has not been updated with the download link, the status of the order is also Processing.
If the status is Completed: Your course is ready for immediate download. Click "VIEW" to view details and download the course.
Where can I find my course?
Once your order is complete, a link to download the course will automatically be sent to your email.
You can also get the download link by logging into your skillscourse.net account then going to Downloads Page.
You may also like:
The Topic Of Hard Skills – Soft Skills
See More Film Editing Pro Courses
See More Parker Walbeck Courses
The Topic Of Martial Arts
See More Expert Boxing Courses
See More Russell Stutely Courses
See More Barry Robinson Courses
The Topic Of Fitness And Sports
See More J3 University Courses
See More Bruce Frantzis Courses
See More Christian Thibaudeau Courses