Description Of KinoChef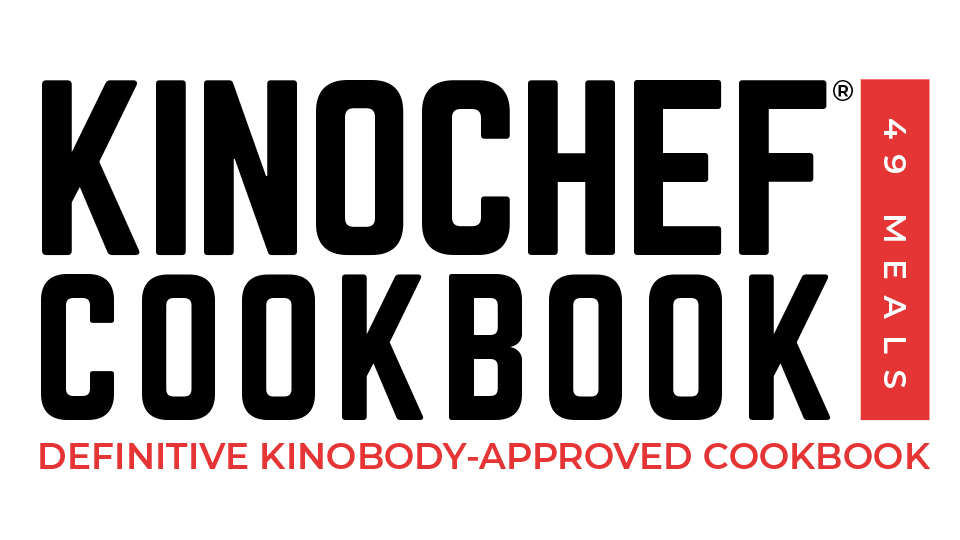 50 Mouth-Watering Recipes For Promoting A Lean & Chiseled Physique
I get so many people asking me "Greg, What kind of foods do I make? What kind of meals do you eat? How do I hit my calories and macros?" I actually crafted together a brilliant book called KinoChef with Emily Ness. It's all about making simple, delicious, and satisfying recipes.
Here's the deal, achieving your fitness goals is about the calories and getting in sufficient proteins, a balance of fat and carbs which is really important. A lot of meals and diet books and cookbooks kind of operate on one extreme, low-carb or low-fat. We know that's horrible for testosterone. You need a balance.
Really, there's meals that are going to keep you satisfied on your calorie intake and there are meals that are going to make you hungrier. You want to emphasize foods and meals that really satisfy you and that aren't too high in fat, not too low in fat, have that perfect balance ratio.
The KinoChef is great for people that want to eat delicious foods that are simple enough to make and will keep you super satisfied. I'm talking about real delicious meals around lean meats and potatoes and delicious stuff like this. It's simple. It's really simple. It's awesome stuff. It will take away a lot of the head games and the thinking out of the equation so you can just make the meal and enjoy it. It shows you how to set up the meal plans for building muscle and leaning down, so something really cool to have in your back pocket.
Learning how to cook is an important skill because if you are eating out every single day, it's hard to really know what you're getting. I do it all the time but then I have to cook a lot so I can kind of balance it out.
Check out the KinoChef if you are looking for meals that are optimized for the Kinobody lifestyle.
About Greg O'Gallagher
From an early age, Greg knew he wanted to build an incredible physique that was both strong and powerful.
Greg's approach — the Kinobody approach — is made to blend fitness with lifestyle. It will help you become leaner, stronger and more developed each and every week…all while enjoying your life.
With this blend, you'll fall in love with the process, which is what it's all about.
Greg embraced this minimalist approach and saw fantastic results. Now, he wants to share this with you. Join him on this adventure, transform your physique and live the life of your dreams!
More courses from the same author: Greg O'Gallagher
---
DELIVERY POLICY:
When will I receive my course?
You will receive a link to download your course immediately or within 1 to 21 days. It depends on the product you buy, so please read the short description of the product carefully before making a purchase.
How is my course delivered?
We share courses through Google Drive, so once your order is complete, you'll receive an invitation to view the course in your email.
To avoid any delay in delivery, please provide an Gmail and enter your email address correctly in the Checkout Page.
In case you submit a wrong email address, please contact us to resend the course to the correct email.
How do I check status of my order?
Please log in to Skills Course account then go to Order Page. You will find all your orders includes number, date, status and total price.
If the status is Processing: Your course is being uploaded. Please be patient and wait for us to complete your order. If your order has multiple courses and one of them has not been updated with the download link, the status of the order is also Processing.
If the status is Completed: Your course is ready for immediate download. Click "VIEW" to view details and download the course.
Where can I find my course?
Once your order is complete, a link to download the course will automatically be sent to your email.
You can also get the download link by logging into your skillscourse.net account then going to Downloads Page.
You may also like:
The Topic Of Hard Skills – Soft Skills
See More Film Editing Pro Courses
See More Parker Walbeck Courses
The Topic Of Martial Arts
See More Expert Boxing Courses
See More Russell Stutely Courses
See More Barry Robinson Courses
The Topic Of Fitness And Sports
See More J3 University Courses
See More Bruce Frantzis Courses
See More Christian Thibaudeau Courses